It is cold, wet and utterly miserable here in Sydney today, so I'm tucked up on the couch dreaming of all the crochet projects I want to do!
Offset Circles Blanket by Baby Love Brand
I just love the look of this square design! The wonky circles are so cute, and I can picture different colour schemes to make it look like peacock feathers, crazy rainbows... anything!
Ellipse Blanket by Minett Johansson
Another pattern that could be anything - individual squares, washcloths, baby blanket, full size blanket... I like the illusion of curves with all straight lines!
Crochet Swing Jacket by Copper Llama Studio
As a larger sized person, this jacket just looks so awesome (plus, then I can be a frill necked lizard)!
Crochet Overlay Mandala No.1 by Caro Created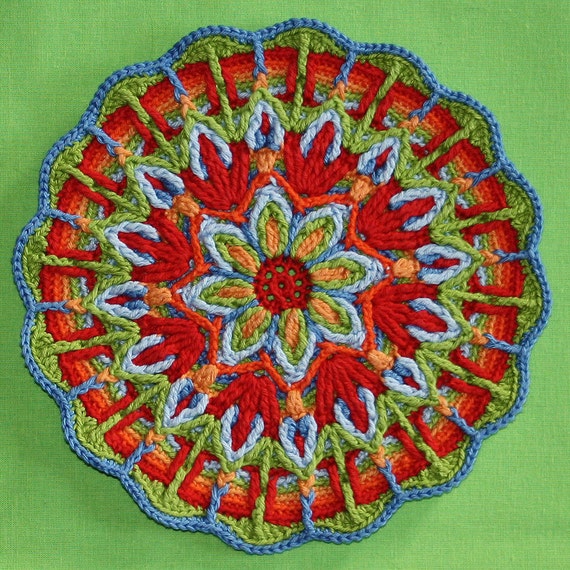 I already have the pattern for this, just need the time and the concentration to work on it!
Canyon Shrug by Lion Brand Yarn
This top just looks so snuggly, I have to try and get the right yarn to make it.
Groovy Rucksack by Carole Marie
Rainbows. Fabulous shapes. A useful bag. What more could I possibly want!?
What is on your crochet dreams list?